SPORTS & ADVENTURE CAMPS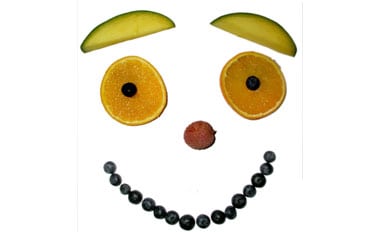 Remember when summer vacation was a chance for all school-aged children to leave the confines of the classroom or living room and spend endless hours outside? Well, one way your parents may have encouraged this is by sending you to a sports or adventure camp. You enjoyed it because you were outdoors but there are countless other benefits to these camps that will help kids thrive in social settings, stay healthy and most importantly have fun.
Healthy and Active Living
Just like it sounds, kids will be sending a lot of their time at sports and adventures camps doing physical activities both indoors and outdoors. The primary goal here is teaching them that exercise and physical activity is the key to growth, overall health and encourages the maintenance of a healthy lifestyle. Through these activities they'll explore how their bodies work and how to keep them in shape.
Stepping Out of their Comfort Zone
Many camps, including sports and adventure camps, adhere to a philosophy known as "Challenge of Choice". In these programs, kids push themselves to explore and experience new things like zip lining, feeding animals, or learning about new cultures through different activities.
Afterwards these camps will hopefully allow time for kids and counselors to sit together and share their experiences; what they liked, didn't like and what they'd like to try again. Correctly implemented, the camp staff will gently nudge kids to experience new things but step in when activities or tasks become too overwhelming or difficult.
Develop Social and Life Skills
Camps with sports at their core will help develop your child's crucial life skills including leadership, teamwork, sportsmanship and healthy competition. They'll realize that to succeed as a team requires working together to solve problems and tackle situations head on. Competition, which is everywhere, will also help them succeed whether it be in sports, school or later on in business.
The benefits of a sports and adventure camp are great and choosing a good program that encourages these principles will make your child's summer fun, exciting and educational. At the end of the summer, you can transition your kids into the new academic year citing teamwork, healthy living and challenging yourself as the steps to a good school year.
Sources
TBParenting.com
ParentingWithAngela.com
CampPage.com
EnglishOutdoorCouncil.org
SportsCampConnection.com
For a full list of summer camps and programs, visitTBParenting.com/SummerCamps
Here's a list of Sports and Adventure Camps for you to check out:
AquaCamps at the Florida Aquarium
701 Channelside Drive, Tampa
813-273-4015
June 9 – August 15
Get NAUI open water certified during this scuba camp for ages 12-15. Ages 10-14 may participate in travel camps, enjoying snorkeling, kayaking, fishing and tubing around Tampa Bay. Location camps for ages 6-9 include science experiments, field trips and the opportunity to see live animals. AquaTots and AquaKids programs for ages 3-6 include crafts, games and live animals. Register online!
Big Cat Rescue – Cool Cats Camp
12802 Easy St., Tampa
813-323-3265
June 16 – August 8
Ages 8-15 can explore the great outdoors with 100-plus big cats of every size, color and purrsonality. While participating in educational activities on the 55-acre campus, campers will meet lions, tigers, leopards and other felines and learn about animal habitats, diets, adaptations and conservation. Interactive learning opportunities include diet preparation, scavenger hunts and keeper demonstrations of feedings and behavioral training with the cats.
Busch Gardens Adventure Camps
3000 E. Busch Blvd., Tampa
888-800-5447
June 9 – August 15
Camps include resident camps that marry the best of the park's offerings into multiday, sleep-away programs for students in grades four through college. Day camps — single day to weeklong — provide campers in prekindergarten through ninth grade with hands-on, educational experiences with animals and the outdoors. One-night sleepover camps are perfect for groups and students in first through 12th grade who are looking for enriching up-close encounters with amazing animals as well as fun crafts and activities.
Explore the Shore
1603 Gulf Way, St. Pete Beach
727-360-7621
June 16 – July 25
Children ages 3–9 years will explore sea birds, seashells, fish and water transportation during this four-week camp. Each week includes beach play and exploration, arts and crafts and cooking. Camp is led by a certified Montessori teacher. Enroll for one week or all four. Hours are 8:30 a.m. to 2:30 p.m. Monday through Friday. Cost is $150 per week, with a $50 registration fee.
Stand Up Paddle Summer Camp
7404 Picnic Blvd., Tampa
813-999-6414
June 16 – August 8
Children ages 9-14 come enjoy lots of fun activities at the beach this summer! Camp will include paddle boarding, eco-tours, snorkeling, swimming, beach games, yoga, water safety, races, contests and much more.
Tampa Parks and Recreation
25 locations
813-274-8615
June
9 – August 8
The city's nine-week camp is available at 25 community centers. Children will enjoy sports, arts and crafts, games and more.
Tampa Bay Watch Estuary EDventures Summer Camp
3000 Pinellas Bayway S., Tierra Verde
727-867-8166, Ext. 246
June 16 – August 8
Does your child have an interest in marine science? Tampa Bay Watch is offering some fun in the sun this summer with marine ecology summer camps! Sea Monkeys is for kids ages 6-8 and offers an introduction to the marine environment. Tampa Bay Discovery camp is for kids ages 9-14 and offers an in depth look at what makes Tampa Bay one of the most incredible estuaries in the world!
YMCA of the Suncoast
Various locations
June 9 – August 15
Youth and teen campers will experience indoor and outdoor games, field trips, activities and specialty camps that will help them grow in spirit, mind, and body.
Tampa YMCA
Various locations
813-224-9622
June 9 – August 15
Summer camps focus on nurturing the potential of children and helping them grow in spirit, mind and body. Fun and friendship are encouraged and young people build self-esteem, develop interpersonal skills and make lasting memories. Camps are offered at 10 Y locations and at several program sites.
Valley View Ranch Equestrian Camp
606 Valley View Ranch Road, Cloudland, GA
706-862-2231
June 1 – August 1
A horse lover's paradise since 1954, instructors teach beginner to advanced riders.  For girls age 8-17, the camp includes barrels, vaulting and trails.
Zoo Camp at Tampa's Lowry Park Zoo
1101 W. Sligh Ave., Tampa
813-935-8552, Ext. 268
June 9 – August 15
Zoo School is headquarters for more than 100 weeklong camps for students in kindergarten through eighth grade. Kids and teens can learn about nature, science and the animal kingdom while hiking through the zoo, exploring behind-the-scenes and cooling off in the water play areas. Adventure camps include animal encounters, keeper talks, educational shows, games and crafts.