Can CBD benefit dogs with autoimmune diseases?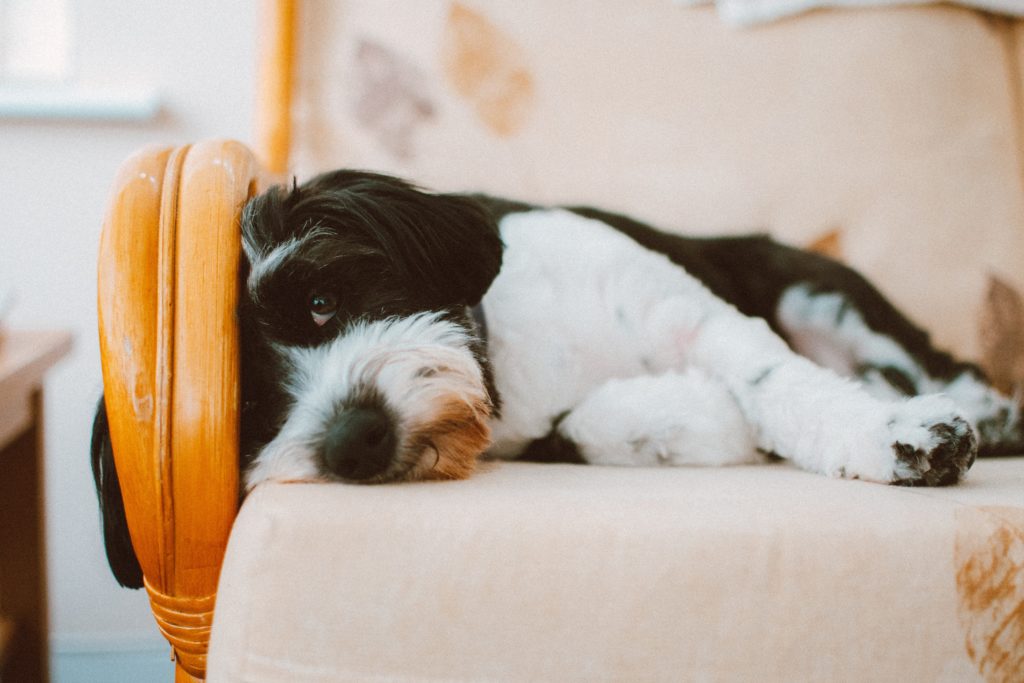 When you learn that your pet has an autoimmune disease, the diagnosis seems vast and confusing. Autoimmune disease is a term for a broad range of illnesses, but they all have one thing in common: the immune system of the body is attacking itself. When the body has an autoimmune disease, the immune system thinks that healthy tissue is attacking or made of invaders, which can cause organ and tissue damage throughout the body. Although autoimmune diseases can be life-threatening, there are natural ways to keep these conditions under control. 
WHAT CAUSES AUTOIMMUNE DISEASE?
Autoimmune disease is a term for a wide range of illnesses including lupus, irritable bowel disease (IBD), Cushing's, Bullous Pemphigoid, Pemphigus complex, and several others. These diseases can be caused by a wide range of things, including genetics, exposure to certain types of UV light, or even ticks. Autoimmune diseases can even be caused by some medications, like sulfa drugs, that are used to treat infections like urinary tract infections, respiratory and bowel infections. Some veterinarians also theorize that autoimmune disease can be caused by over-vaccination.
WHAT ARE SYMPTOMS OF AUTOIMMUNE DISEASE?
Symptoms of autoimmune disease can show at any time, but typically start around age six or higher. Depending on the type of autoimmune disease, symptoms may be local to the area effected, or may be evident in the whole body. The symptoms also vary depending on the disease, however there are a few common signs to look for that your dog may need to be tested for an autoimmune disease.
Common symptoms of autoimmune disease include:
Increased thirst or urination
Alopecia
Ulcers on face or feet
Fever
Anemia
Thyroid issues
Swollen lymph nodes
Weakness
Weight loss or anorexia
Excessive bleeding
Discoloration of the nose, skin, or eyes
Because the body is attacking itself, an autoimmune disease can cause multiple issues. For example, it can cause rheumatoid arthritis and inflammation of the joints. Lupus can cause issues in the skin, brain, and digestive system. The symptoms will vary, but they are all worsened by inflammation. Your holistic veterinarian may need to run a variety of tests including blood tests and biopsies to determine which autoimmune disease your pet has, and to determine the cause.
HOW DO YOU TREAT AUTOIMMUNE DISEASES NATURALLY?
Conventional treatments for autoimmune disease include steroids and other medications which suppress the immune system. However, 80 percent of the immune system is housed in the gut, which means that the gut health is the MOST important when it comes to getting immune system health in check. That means you have to cut the kibble. The best kibble is still not as good for your pet as raw or freeze-dried food. One of the best ways to feed raw is with Answers Pet Food. If you are interested in preparing your pet's food at home, check out the Yin & Yang cookbook.
Once you have switched your pet to a raw or freeze-dried diet, you will notice their inflammation decreasing, which helps with symptoms of autoimmune disease. You can also incorporate digestive enzymes, prebiotics, and minerals to get gut health in check. In addition, CBD can help with the symptoms of autoimmune disease.
Although some types of autoimmune disease are not reversible, you can manage symptoms, further damage, and pain by managing inflammation.
DOES CBD HELP WITH A PET'S AUTOIMMUNE DISEASE?
One of the main ways that full spectrum hemp extract (CBD) helps with autoimmune disease is by treating inflammation that causes permanent damage.
Cornell University's College of Veterinary Medicine recently conducted pharmacokinetics study on cannabinoids for dogs. This 8-month double-blind study was the first of its kind for Cornell and studied dogs suffering from osteoarthritis. Dogs in the study saw a significant decrease in pain and increase in activity, with no side effects. In fact, the study concluded the following:
"Pharmacokinetics revealed an elimination half-life of 4.2 h at both doses and no observable side effects. Clinically, canine brief pain inventory and Hudson activity scores showed a significant decrease in pain and increase in activity (p < 0.01) with CBD oil. Veterinary assessment showed decreased pain during CBD treatment (p < 0.02). No side effects were reported by owners."
A study published in 2006 in Current Neuropharmacology also states that CBD has therapeutic benefits for both people and pets suffering from chronic pain and acute chronic pain episodes.
Compounds found in cannabis that reduce inflammation are abundant and diverse. The most abundant phytocannabinoids in cannabis, THC and CBD, both have strong anti-inflammatory properties, while CBC, CBG, and THCV have also demonstrated anti-inflammatory properties. Cannabinoids act as anti-inflammatory agents by inducing apoptosis, inhibiting of cell proliferation, suppressing cytokine production, and inducing T regulatory cells. Apoptotic mechanisms induced by cannabinoids in immune cells include activation of CD95 to induce Bcl-2 and caspase cascades in immune cells. Cannabinoids have also been demonstrated to promote the production of anti-inflammatory interleukins such as IL-10 while inhibiting the production of pro-inflammatory cytokines such as TNF-α in a CB1-dependent fashion (Klein et al. 2000).
CBD also has immune-boosting properties because it acts as a regulator to bring the body back to homeostasis. In fact, CB2 receptors regulate many complex pathways of the immune system, and preclinical studies show that triggering CB2 receptors can suppress immune response, which can be beneficial for those suffering with autoimmune disease, according to this study. The same study also states:
"There has been some preclinical investigation focusing on the role of particular cannabinoids in AI disease models. CBD has been found to modulate the immune system instead of suppressing it. Cannabidiol also slows down T-cell production and suppresses immune system memory, meaning that CBD could cut down on the likelihood of future autoimmune attacks. CBD has also been found to increase the expression of genes that deal with oxidative stress, which may reduce cell damage from autoimmune attacks. "
HOW MUCH CBD SHOULD I GIVE MY PET FOR AUTOIMMUNE DISEASES?
For autoimmune diseases, we recommend our HEAL 1100 mg full spectrum hemp extract (CBD) tincture. Based on research and my experience, I recommend starting with 35-50 mg (1-2 ml) of HEAL daily and increase if needed. Because every dog reacts differently, you may find that your dog responds better to a higher or lower dosage. You should note that dogs cannot overdose on CBD.
If your pet is suffering from skin damage, lesions, sores, or tumors due to autoimmune disease, apply REMEDYfull spectrum hemp CBD salve one to two times daily.
Remember, if your pet is taking medications that suppress the immune system, they may not see the full results or benefits. Discuss weaning from any steroids or medication with your holistic veterinarian.
To learn more about how full spectrum hemp extract (CBD) can help with your dog's ailments, visit www.cbddoghealth.com.
About Angela Ardolino
Angela Ardolino is passionate about animals and has dedicated her life to providing all-natural relief to pets of all ages and breeds. Ardolino has worked with animals for over 20 years and operates Fire Flake Farm, a rescue farm in Lutz, FL. A medical cannabis expert, Ardolino holds a degree in the therapeutic uses of cannabis from the University of Vermont School of Medicine and is the founder of CBD Dog Health. Combining her background in broadcast journalism and her passion for pets, Ardolino is the host of a pet-centric podcast, "It's a Dog's Life" on Cannabis Radio. Additionally, she is the owner of Beautify the Beast, a natural pet salon and spa. Ardolino has five dogs and up to 10 residing on her farm who she is fostering or boarding. Visit www.AngelaArdolino.com and www.CBDDogHealth.com to learn more.