Ear Infection Prevention for Dogs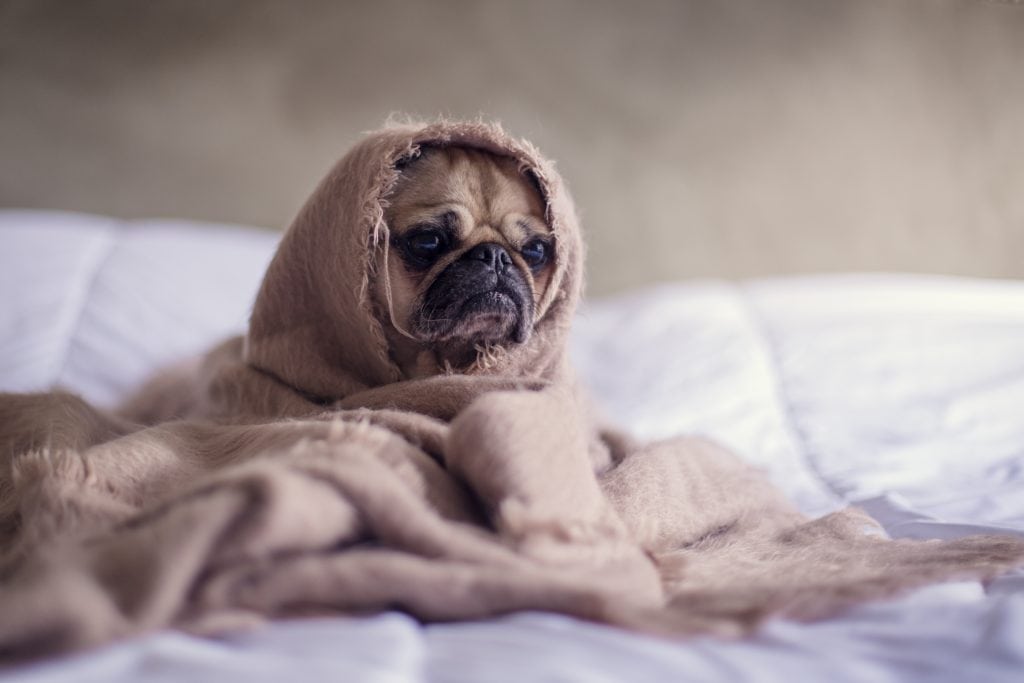 Dogs and young kids are alike in many ways. They both fill your heart to the point where you think it might burst, they both make loud noises at inconvenient times, and they both get ear infections a LOT.
Your dog's ear infection can have a few different causes, and discerning the cause is important in choosing the right treatment. Ear infections can be caused by:
Bacteria
Hormone changes or imbalances
Yeast
Allergies
Ear mites
Immune system issues, which can start in the gut
You should visit your holistic vet if your dog is having frequent, recurrent ear infections to find the root cause of the problem. However, there are a few holistic treatments you can try.\
Symptoms of ear infections
Like in people, ear infections can cause a range of symptoms in dogs. The main symptoms are:
Itchy, irritated ears
Tilting the head to one side
Pain when opening the mouth wide
Hearing loss
Nausea and vomiting
Walking in circles
These are not the only symptoms of ear infection in dogs, but they are the most common. If your dog is exhibiting behaviors that are unusual, contact your holistic vet.
Holistic treatments for ear infections
If your goal is to treat ear infections without needing a prescription antibiotic, you have a few options.
Colloidal silver is an antibacterial and antifungal which can help not only clean the ears and keep them clean, but can help kill the bacteria causing the ear infections. Colloidal silver can be ingested orally or rubbed into the ears.
Apple cider vinegar also has antifungal, antiviral, and antibacterial properties and can be used to treat ear infections. Like colloidal silver, apple cider vinegar can be ingested by putting a few drops into water, or can be applied topically to the ears by mixing with a 50/50 water solution.
Coconut oil is another great option to treat ear infections because it works as an antifungal. When combined with CBD, which works as an anti-inflammatory, coconut oil can help treat ear infections when ingested. CBD Dog Health CALM and EASE CBD oil for dogscontains coconut oil and CBD and can be an effective ear infection treatment.
How to prevent ear infections in dogs
Preventing ear infections is important, but it may take a bit of experimenting to find the cause. Often, ear infections caused by allergies start with gut health. Highly processed foods, over-vaccination, and chronic stress can impact gut health, which can cause ear infections as well.
To find out if the cause is in your pet's food, switch to a safe, mild, vegan food. My favorite is V-Dog. After they have been on V-dog for a few days, start incorporating different treats or foods they normally would eat, and watch for reactions.
As with any new treatment, talk to your holistic vet about the best and safest option for your specific dog's needs.
To learn more holistic pet tips, visit www.angelaardolino.comor www.cbddoghealth.com.
About Angela Ardolino:
With over 25 years of experience caring for animals, Angela Ardolino is the founder and CEO of CBD Dog Health and House of Alchemy, LLC, a company dedicated to cultivating and processing the purest medical cannabis products, with the lowest environmental impact, for humans and pets. Ardolino is active in Women Grow and United for Care, and she holds a professional certification in Medical Cannabis for therapeutic use from the University of Vermont College of Medicine. Ardolino is the co-owner of Beautify the Beast, a grooming salon in the Tampa Bay Area. Ardolino is also the mother of three dogs, Nina, Odie, and Jolene, as well as 23 ducks, 19 chickens, 9 geese, 1 bunny and a pig at her rescue farm, Fire Flake Farm. For more information, visit www.angelaardolino.com/.