Extraordinary Woman Dawna Stone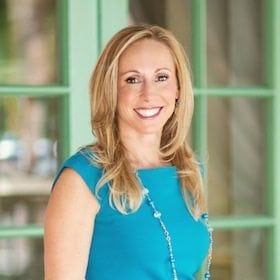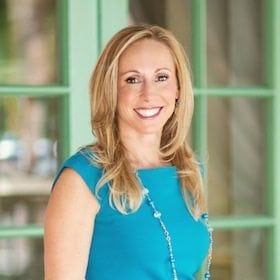 Dawna Stone is a health, fitness and wellness expert and founder of Women's Running magazine and the Women's Half Marathon series.
An avid runner and Ironman triathlete, the St. Petersburg resident has appeared on numerous morning news programs, including Today, won The Apprentice: Martha Stewart, hosted Health and Fitness Talk with Dawna Stone on Sirius Satellite Radio and Healthy Living with Dawna Stone on FOX and her first book, Winning Nice, made Amazon's list of top 100 business books. Her latest book, Healthy You!, has been on Amazon's bestseller list since it debuted Oct. 15!
She was a financial analyst for Wall Street investment bank Morgan Stanley, a consultant for Deloitte Consulting, president of PR Nutrition, senior VP of operations at Active.com and chief marketing officer for a publicly traded company worth $700 million. She launched Women's Running in 2004 and the Women's Half Marathon in 2009, selling both companies in 2012.
An American Council on Exercise (ACE) certified health coach, she earned a bachelor's degree from the University of California at Berkeley and a master's degree from UCLA.
What do you think is the secret to your family's success?
I think it all comes down to love and respect. I have a 6-year-old daughter and a 4-year-old son. I was fortunate to grow up in a family that was affectionate, and I think that makes a child feel loved and secure. I tell my children how special they are and how much I love them regularly. I'm constantly kissing, hugging and cuddling with them. I hope that the affection now will help them feel loved and secure even when they no longer want their mom doting all over them.
What is your biggest fear?
My biggest fear is that I will never be satisfied with what I've accomplished. My husband constantly reminds me to be proud of all the things I've done, but I'm always so busy working on the next big thing that I don't take the time to appreciate the things I've already accomplished.
What advice would you give to other women?
Go after what you want and don't be afraid to ask for what you deserve. In 2006, I wrote my first book. The most amazing part of writing the book was getting to interview a long list of incredible businessmen and women. A few weeks before the final manuscript was due to my publisher, my editor called and asked if I had given any thought to who I wanted to write the foreword of my book. I told my editor that I wanted Steve Forbes to write it. My editor's reaction was one of pure excitement. I remember her saying, "Steve Forbes! That would be incredible! I didn't know you knew Steve Forbes." When I told her I didn't know Steve Forbes, she became extremely quiet on the phone. She then asked how in the world I was going to get Steve Forbes to write the foreword of Winning Nice if I didn't know him. I simply told her I was going to ask. It wasn't easy getting a meeting with Steve, but he did agree to be interviewed for the book. After the interview, I asked him if he would consider writing the foreword. The book launched six months later and right on the cover it says, "Foreword By Steve Forbes." Women are often afraid to ask for what they want. I've always believed in just asking — the worst thing that can happen is you get a no.
What is your proudest moment?
My most special moment was when I finally became a mom after years of trying to get pregnant. My proudest moment had to be selling my two companies, Women's Running and the Women's Half Marathon Series (five events in five states). Owning your own business is a wonderful experience, but it's true that you work harder and more hours as an entrepreneur. When we received an offer for both companies, it made all the long hours and hard work seem worth it. I was proud to have built something that the industry leader wanted to acquire.
What makes you happy?
My children make me happy. I love watching them learn and explore new things. When they're happy I find that I'm happy.
How do you relax and take time for yourself?
Running and cooking have been the best ways for me to relax and enjoy a little me-time. I recently started cooking a little with my 6-year-old daughter and she loves it. She keeps telling me that she's going to write the next Healthy You book with me and help me cook during my TV interviews.
What kind of message would you like to give women in the community?
It used to be that women felt they competed against each other in business and, unlike men, they didn't have as much support or camaraderie in the workplace. I think times have changed, but there is still room for improvement. Women need to encourage and support each other. Building a network of successful women is so important.
What else would you like to share with our readers? About being a mom? About your work?
I love connecting with other likeminded women and sharing ideas, stories, etc. This past year with the launch of my new book, I've jumped full steam into social media and found it is a great way to connect with other women/moms. If women want to connect with me they can do so on Facebook (dawnastonehealthyyou), Twitter (dawna_stone), Instagram (dawnastone) or Pinterest (dawnastone2).
How do you enjoy or draw information from the magazine?
The calendar of events is a great resource for parents! There are so many wonderful things to do in the Tampa Bay area, but it's hard to know about them all.
What is your favorite thing to do with your kids in the area?
Both my son and my daughter love Great Explorations and the Glazer Children's Museum. They would choose to go every weekend if it was up to them. They also love Fort Desoto Park, Busch Gardens and going to Bucs games. They like the tailgating!
Who is your biggest inspiration or role model?
My biggest inspiration and one of the things that keeps me striving to succeed is the hope that my children — when they're are old enough to understand business — are proud of me and what I've accomplished while still being a great mom.