Is Arnica Essential Oil Safe for Dogs?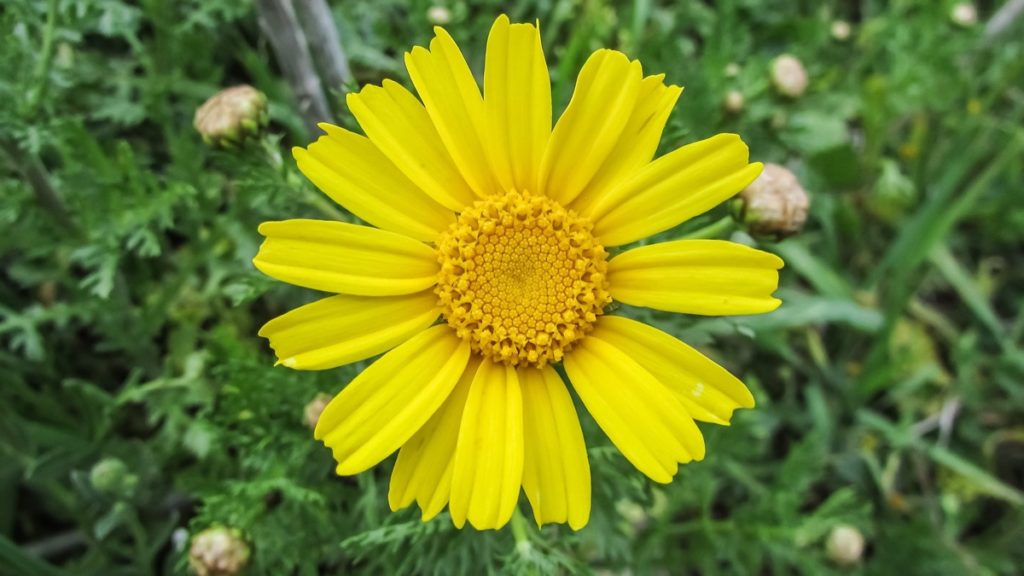 As essential oils gain popularity, you may begin hearing more and more about arnica oil. Arnica oil, also called Arnica Montana, Wolf's Bane, Leopard's Bane, or mountain tobacco, has been used for centuries for its healing properties. But you might be surprised to learn that arnica oil has several benefits for dogs, too.
Before you start using arnica for your dog, it is important that you learn how to safely incorporate it into your dog's lifestyle and what it is best used for.
What is arnica oil and where does it come from?
Arnica is an herb that grows primarily in Siberia, Central Europe, and North America. The plant is part of the sunflower family and has bright yellow flowers, from which the oil is extracted. You might recognize these flowers if you have traveled to warmer areas in North America.
What does it treat in dogs?
Arnica oil has been used to treat a variety of issues in both people and pets. Some of the main benefits of using arnica oil topically include:
Healing of bruises and hematomas
Easing of muscle stiffness and soreness, especially relating to injuries
Healing abscesses
Healing closed tissue injuries
Increasing circulation
Healing blood clotting issues
Preventing and treating hair loss
Easing emotional upset caused by trauma
The benefits listed above extend to both pets and people, which is why arnica has become such a popular way to treat so many issues.
How do you use it safely for dogs? Can you ingest it?
Arnica is safe in small doses, but it should be noted that Arnica Montana can be toxic to both pets and people if given too much, because of the toxic natural ingredient called helenalin. Because of helenalin, the Food and Drug Administration (FDA) has declared Arnica Montana an unsafe herb for people and pets. However, when diluted, Arnica is safe.
The most safe use for Arnica Montana is through topical application. You should always use products that are made for pets specifically, and never apply undiluted arnica oil directly to the skin.
Arnica oil works extremely well with full spectrum hemp CBD oil. Together, CBD and arnica oil can help provide relief for sore, achy muscles and can heal skin tumors, cysts, and more. CBD Dog Health's full spectrum hemp CBD salve, REMEDY, blends arnica oil with CBD, MCT oil, hemp seed oil, eucalyptus essential oil, and peppermint essential oil for a soothing and healing effect.
If you decide to blend your own arnica oil for topical use, be sure to use a carrier oil, like MCT oil, to dilute the mixture. You should consult your holistic vet before introducing any essential oil into your pet's diet for oral consumption.
To learn more about safe, holistic, homeopathic pet care, visit www.cbddoghealth.com or www.angelaardolino.com.
Angela Ardolino is a holistic pet expert who has been caring for animals for over 20 years and operates a rescue farm in Lutz, Florida. She also is the owner of  Beautify the Beast,  a natural pet salon and shop, and is the founder of  CBD Dog Health. Angela is a holistic pet expert and has five dogs, plus 4-10 at any time that she is fostering or boarding; visit  www.angelaardolino.com for more information.