Finding a Lump, Bump or Tumor with Dr. PJ Broadfoot on Your Natural Dog Podcast
Lumps, bumps, or tumors are often a normal part of aging for dogs, so it can be difficult to know when one is serious. In this episode of Your Natural Dog with Angela Ardolino, we're joined by Dr. PJ Broadfoot, integrative veterinarian of 40 years, who advocates for natural medicine, and believes if you give the body the right tools, it can take care of the bulk of problems by itself. Angela and Dr. Broadfoot share their perspective on the variety of holistic remedies that can help dogs experience pain relief, longer life, and often better health outcomes than conventional treatments. They also discuss what to do if you find a lump, bump or tumor on your dog, and some common signs that indicate a tumor might need to be removed. 
Episode Recap:
We have to advocate for our pets, because vets don't always know what's best 

Natural medicines can do everything pharmaceuticals can do and more 

Pharmaceuticals and conventional treatments sometimes make conditions worse 

What causes lumps, bumps and tumors on dogs

The immune system does not recognize cancers 

Cannabis for post-surgery pain relief, rather than opioids

Signs that a dog tumor might need to be removed 

Weighing the risks of anesthesia, biopsy and surgery for dogs

As pet parents, we must be informed and advocate for our pets

Conventional treatment of tumors is not the only option

Natural remedies like medicinal mushrooms, deer antler velvet for dogs
Resources:
Note: Like all discount codes, they don't last furever!
Follow Your Natural Dog on Facebook and Instagram and if you want to see what Angie is up to, follow her here: Facebook
About Angela Ardolino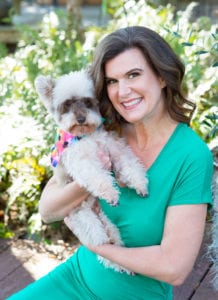 Angela Ardolino is a holistic pet expert and educator who has been caring for animals for over 20 years. Angela owns and operates Fire Flake Farm, an animal rescue. She's also the founder and formulator of CBD Dog Health, which offers high quality, all-natural cannabis health and wellness products for pets; and MycoDog, which creates and produces high-quality medicinal mushroom and adaptogen tinctures specifically for pets.
Accordingly, she has used CBD Dog Health's CBD for Dogs, and now MycoDog mushrooms for dogs, on all her pets at her rescue farm every day since 2016. Angela's pack includes rescues Jolene, Maza and Rhemi. In addition, she has 4-10 more any time she is fostering or boarding. She is a member of the Society of Cannabis Clinicians and the Veterinary Cannabis Association. In fact, Angela has educated hundreds of medical doctors and veterinarians on the therapeutic uses of medical cannabis on animals.
About Dr. PJ Broadfoot
Dr. Paula Jo (PJ) Broadfoot  graduated from Kansas State in 1981, married her classmate Jeff, and they have 4 children – Brannon, Barrett, Burke, and Brea, and 5 grandchildren. She started her own practice in Van Buren Arkansas in 1982, and developed an interest in complementary medicine, with a very diverse and eclectic collection of therapeutics. PJ served as a veterinary consultant for Heel. Board Member American Society of Bioregulatory Medicine (ASBRM), Registration of Alternative and Integrative Veterinary Education (RAIVE)  board member. And has served as an Instructor in the College of Integrative Veterinary Technologies (CIVT) an international online college.  She has also lectured internationally for the Vetri-Science Company. 
She is a member of the AVMA, the Arkansas VMA, and the AHVMA, and has had articles published in the U.S. and Europe, and was interviewed for The Truth About Pet Cancer 2018 online series with Ty Bollinger. She has co-written books, including "Integrating Complementary Medicine into Veterinary Practice", and "The Efficacy of Velvet Antler in Veterinary Practice". Her current focus is on promoting wellness in pets.