Naturally Healthy Pets Experience with Dr. Judy Morgan on Your Natural Dog Podcast
It can be difficult to know how to best care for our pets' health, naturally. Nowadays it's vital that pet parents stay informed on important topics, such as the dangers of conventional flea & tick medications, the value of a fresh/raw diet, as well as the benefits of natural plant and mushroom medicine. In this episode of Your Natural Dog, we're joined by Dr. Judy Morgan, natural pet advocate and holistic veterinarian of over 37 years, acupuncturist, chiropractor, food therapist, author, and speaker. Dr. Judy joins us to talk about her upcoming Naturally Healthy Pets Experience educational tour, where she will be joined by Your Natural Dog host, and plant and mushroom medicine expert, Angela Ardolino, starting in Tampa on March 25, 2023!
Episode Recap: 
Why the Naturally Healthy Pets Experience educational tour is so important

Why more veterinarians are switching to holistic veterinary care

Dangers of conventional pharmaceuticals

Sourcing natural supplements 

Advocating for CBD 

What you'll learn at the event

Food is medicine 
Episode Resources:
Note: Like all discount codes, they don't last furever!
Follow Your Natural Dog on Facebook and Instagram and if you want to see what Angie (our founder) is up to, follow her on Facebook 
About Angela Ardolino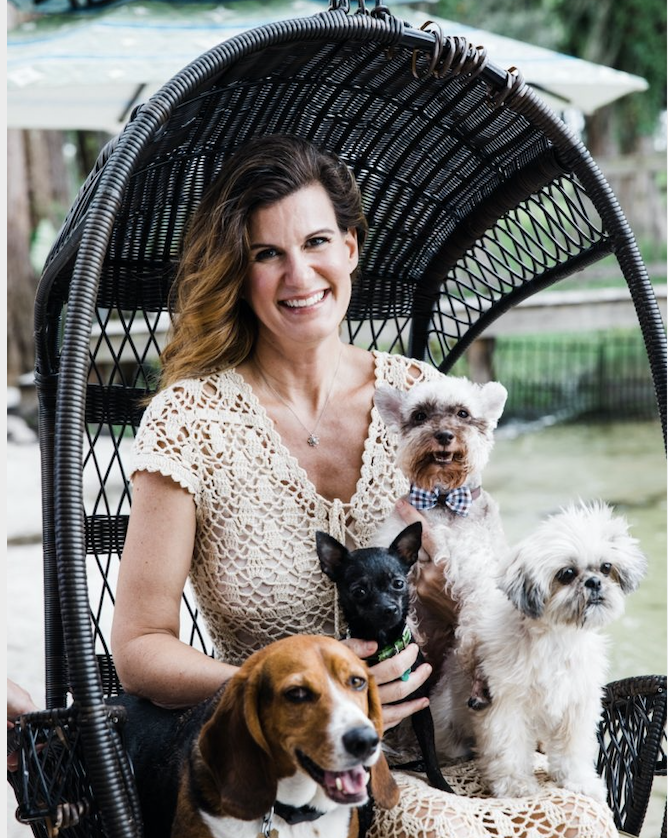 Angela Ardolino is a holistic pet expert and educator who has been caring for animals for over 20 years. Angela owns and operates Fire Flake Farm, a rescue animal sanctuary farm, and two locations of her natural pet salon and shop Beautify the Beast. She's also the founder and formulator of CBD Dog Health, which offers high quality, all-natural cannabis health and wellness products for pets; and MycoDog, which creates and produces high-quality medicinal mushroom and adaptogen tinctures specifically for pets.
Accordingly, she has used CBD Dog Health's Full Spectrum Hemp Extract, and now MycoDog mushroom extracts, on all her pets at her rescue farm every day since 2016. Angela has Odie, a 16-year-old mini-schnauzer, as well as Jolene, Maza, and Rhemi. In addition, she has 4-10 more any time she is fostering or boarding. She is a member of the Society of Cannabis Clinicians and the Veterinary Cannabis Association. In fact, Angela has educated hundreds of medical doctors and veterinarians on the therapeutic uses of medical cannabis on animals.
About Dr. Judy Morgan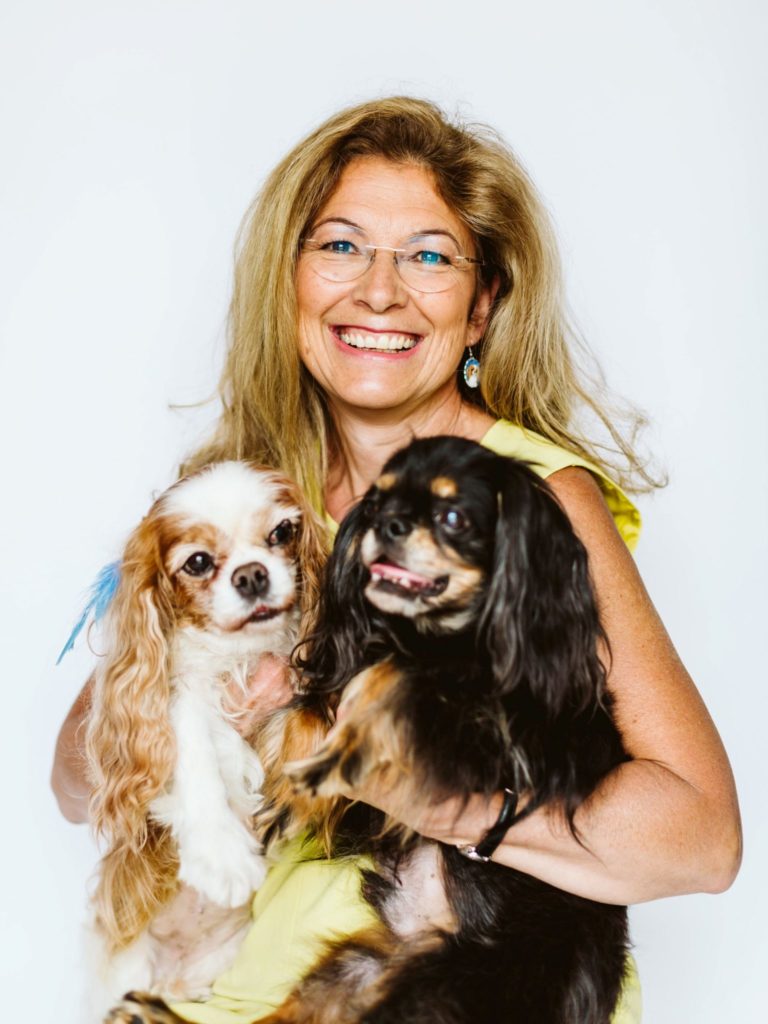 Dr. Judy has over 37 years experience as an integrative veterinarian, acupuncturist, chiropractor, food therapist, author, and speaker. Her goal is to change the lives of pets by educating and empowering pet parents worldwide in the use of natural healing therapies, and minimizing the use of chemicals, vaccinations, and poor quality processed food.
Dr. Morgan received her Doctorate of Veterinary Medicine from the University of Illinois College of Veterinary Medicine in 1984. After 36 years, Dr. Morgan retired from clinical practice in 2020. She now focuses on speaking, creating educational content, online consultations for clients, and her webstore.
Dr. Morgan spends much of her time working with Cavalier King Charles Spaniel and English Toy Spaniel rescue groups by assisting in finding, transporting, and fostering neglected animals. She is Chief Veterinary Medical Officer for Monkey's House dog hospice and senior sanctuary. She also enjoys public speaking and giving presentations at local, national and international continuing education venues.
She is a best-selling author of four books, hundreds of online and print magazine articles, and hosted her own Naturally Healthy Pets radio show on DreamVisions7 Radio network for two years. She has been featured on Fox News, local cable television, CNN, PBS, ABC, CBS, and as a guest on over 200 radio shows.