Why is There a Shortage of Holistic Vets? with Dr. Christina Chambreau on Your Natural Dog Podcast
Dr. Christina Chambreau has dedicated her career to helping people keep their animals healthy with homeopathy, both as a veterinarian and as a faculty member at the Holistic Actions for Healthy Animals Academy. In this episode, Dr. Christina Chambreau breaks down the difference between holistic, conventional, and integrative vets. She also offers advice to pet parents who are struggling to find a great vet in their area and explains how you can get the most value out of your veterinary appointments. 
Episode Recap:
Be nice to your conventional veterinarians! (1:27)

If there's no holistic vet that's close enough for emergencies, look for clinics that are not owned by corporations (7:15)

Integrative vets are trained in both conventional medicine and holistic approaches (12:09)

Not all holistic vets are trained in the same modalities (15:18)

How to learn more (25:23)

How can I help my dogs who are always cold? (30:32)
Resources:
About Angela Ardolino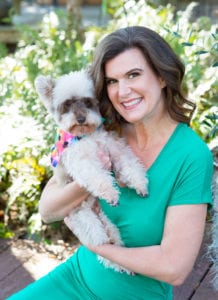 Angela Ardolino is a holistic pet expert who has been caring for animals for over 20 years. She operates a rescue farm, Fire Flake Farm, in Florida. In addition, she owns Beautify the Beast,  a natural pet salon and shop. Moreover, Angela got her certificate in Medical Cannabis Biology and Therapeutic use from the University of Vermont School of Medicine. Next, she founded CBD Dog Health to provide high quality, all-natural medical cannabis products designed specifically for pets. 
Accordingly, she uses Full Spectrum Hemp Extract on all her pets at her rescue farm every day since 2016. Angela has five dogs. Odie a 12-year-old mini-schnauzer, Nina an 8-year-old Doberman. Jolene a 7-year-old mutt, Maza a 7-year-old mutt, and Rhemi an 8-year-old poodle. In addition, she has 4-10 more any time she is fostering or boarding. She is a member of the Society of Cannabis Clinicians and the Veterinary Cannabis Association. In fact, Angela has educated hundreds of medical doctors and veterinarians on the therapeutic uses of medical cannabis on animals.

About Dr. Christina Chambreau
Christina Chambreau, DVM, CVH is an internationally known homeopathic veterinarian, lecturer and author, using homeopathy in her veterinary practice since 1983 (UGA grad in 1980). In addition, she has written books and for professional and consumer magazines, appeared on TV, radio and the internet for 40 years. Currently she is faculty at Holistic Actions Academy and has a private phone coaching practice. Both empower you to make the best health decisions so your companions can live long, healthy lives.